A basic watch that offers good value for money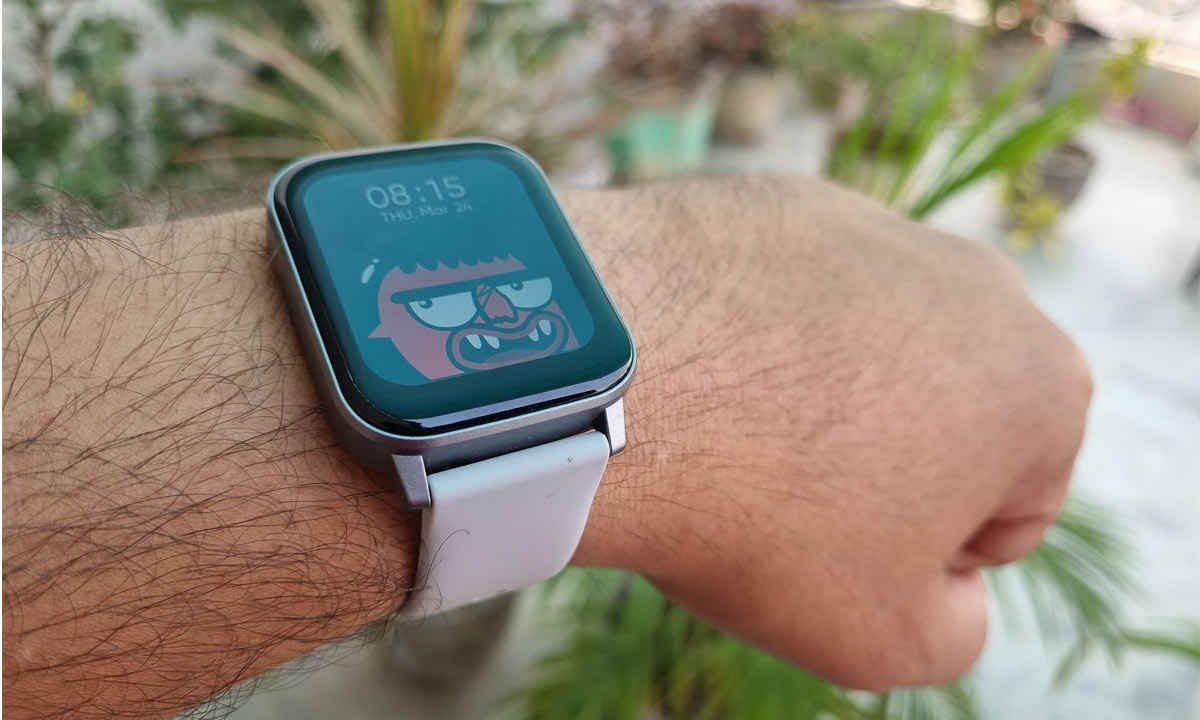 Basic connected watches are increasingly replacing fitness bracelets. This is because they offer a larger screen which helps organize your data neatly and makes it easier for consumers to interact with the interface. Realme's lifestyle brand, Dizo, has launched a series of these basic smartwatches, and following on the heels of the Dizo Watch 2, we have the Dizo Watch 2 Sports.
Priced at Rs. 2499, the Dizo Watch 2 Sports is a variant of the Dizo Watch 2 and offers a decent set of features and a relatively sportier mode. I've been testing it for a week now and in this review I'm going to help you decide if this is a smartwatch that would meet your specific needs.
Dizo Watch 2 Sports Price and Specs
Display: 1.69-inch, 240 x 240, 600 nits

Battery: Up to 10 days, 120 minutes charge time

Sensors: 3-axis accelerometer, optical heart rate sensor, SpO2

Features: 5 ATM water resistance, 110+ sports mode, blood oxygen and heart rate monitor.

Compatibility: Android and iOS

Price: INR 2,499
Dizo Watch 2 Sports: Design and Display
Compared to the Dizo Watch 2, there are some subtle design differences in the Sports model. These include a flatter side frame, flatter bottom, redesigned action button, and wider strap. When it comes to wearable design, nuances are important and I would argue that these changes make the Watch 2 Sports look sportier and comparatively better.
We have the gray color option with us which has a chrome finished side frame and gray strap. It's made entirely of plastic but still feels pretty premium, especially considering the bargain price you'd pay for it.
I've never been comfortable wearing watches in bed, but other than that, this lightweight smartwatch posed no inconvenience during the day and during workouts. The rubber strap is replaceable and caused no skin irritation during workouts.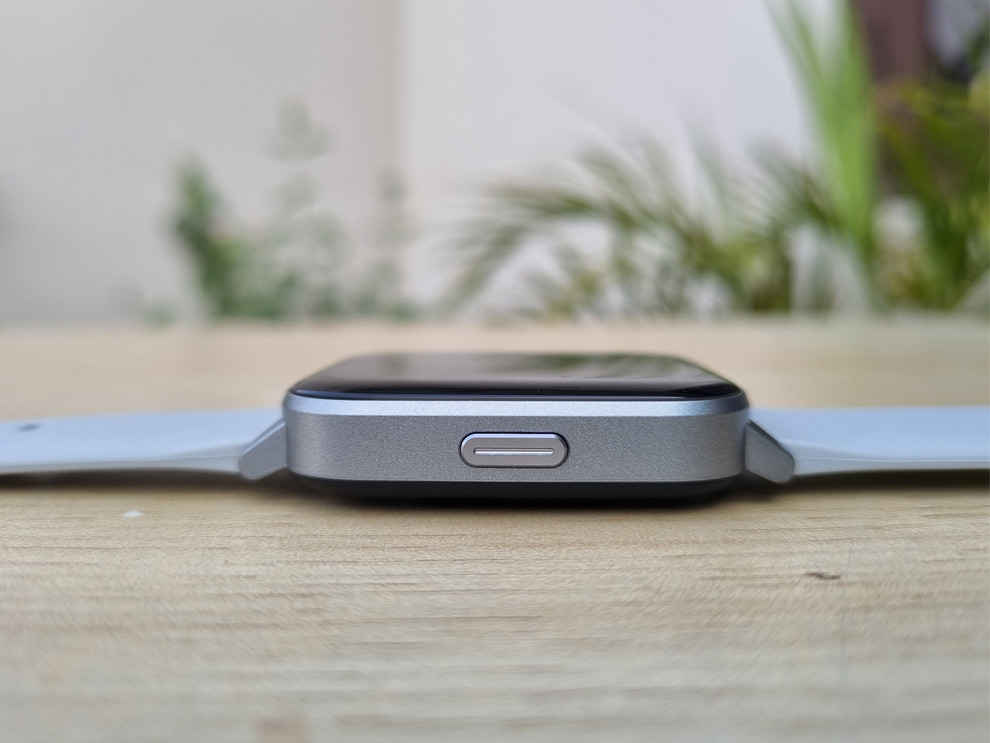 It's also 5 ATM water resistant, so it can safely withstand light splashes and sweat. You can also wear it in the shower or while swimming (50 meters lower for 30 minutes), but Dizo adds a warning that the water resistant might not hold up if you press the side button underwater.
The Dizo Watch 2 Sports screen is a 1.69-inch LCD panel with decent contrast, and it gets bright enough to be readable in direct sunlight. Indeed, the screen is readable outdoors even at 66% brightness. Users can set screen time between 5 and 30 seconds, but there's no option for auto-brightness or an always-on mode.
Dizo Watch 2 Sports: software and app
The Dizo Watch 2 Sports software is pretty basic. Not that it's missing any features – everything I've come to expect or frequently need is there on the Dizo Watch 2 Sports. But the customization options are quite limited.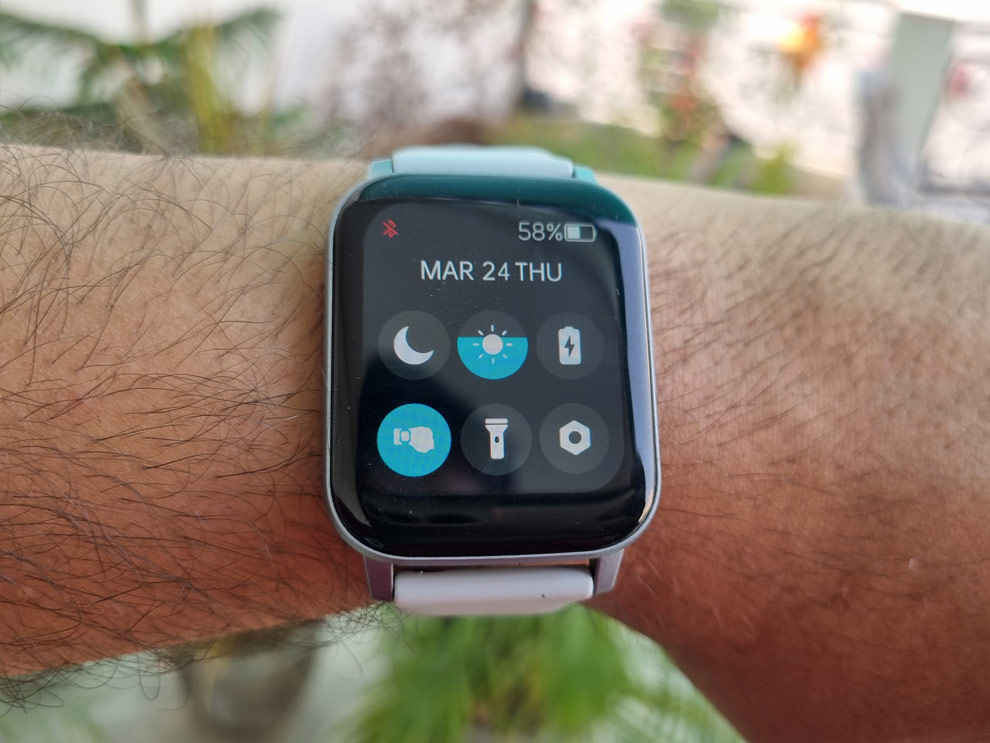 For example, I'd like to customize the quick setting tiles with options I often need, like "Find my phone" or my workout choice. The option to replace downloaded watch faces with my favorite picks would also have made more sense. And there should have been an option to decide which swappable primary watch face tiles a user wants to keep on the watch. These aren't options you'd easily find on the competition either, which is why it seems a bit unfair to particularly highlight the Dizo Watch 2 Sports. But yeah, the watch's user interface feels a bit unrefined.
The watch connects to Android and iOS phones through the Dizo app which offers a decent collection of watch faces and also has the option to add a custom one. As stated above, you can only sync one watch face of your choice with the watch. Users have the option to organize their favorite watch faces under the "My Watch Face" tab on the phone app instead.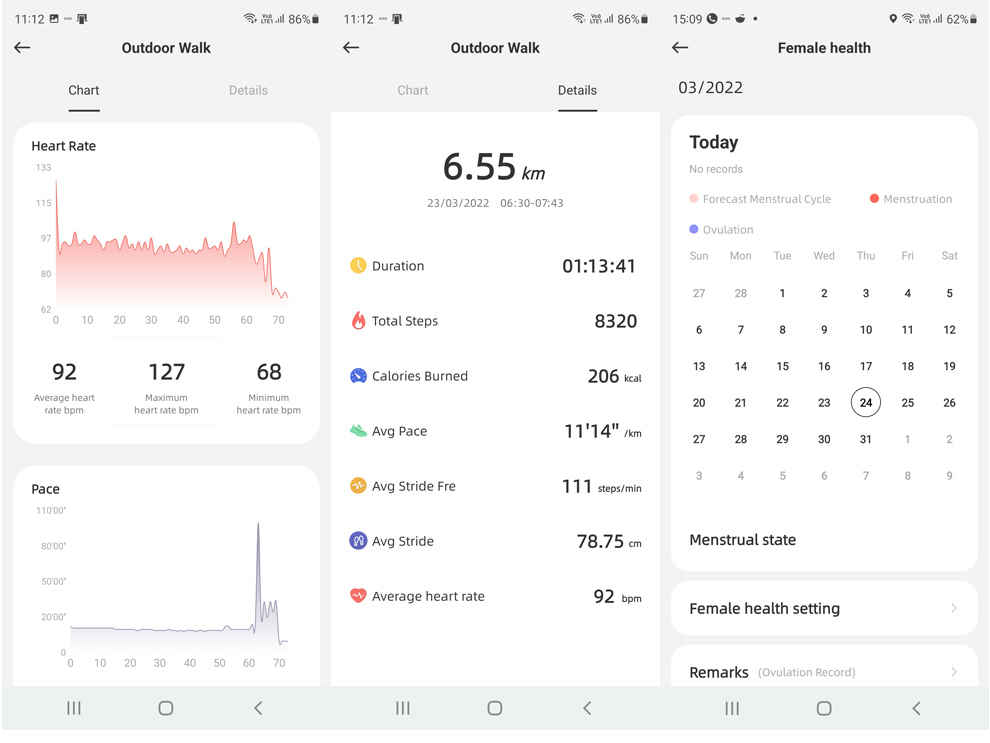 The app itself is quite simple and straightforward. As is the case with most custom OS and Android watches, you'll need to grant a bunch of permissions to make sure everything works properly. You can choose which apps installed on your phone you want to sync notifications with the watch and enable call reminders. There is no option to reply to incoming messages on the watch. Incoming calls can be disconnected or muted directly from the watch.
Dizo advertises over 110 workout modes and GPS route tracking. By default there are around 16 modes on the app and you can sync more using the Dizo app, the option to do so was buried deep and it took us a while to finally find.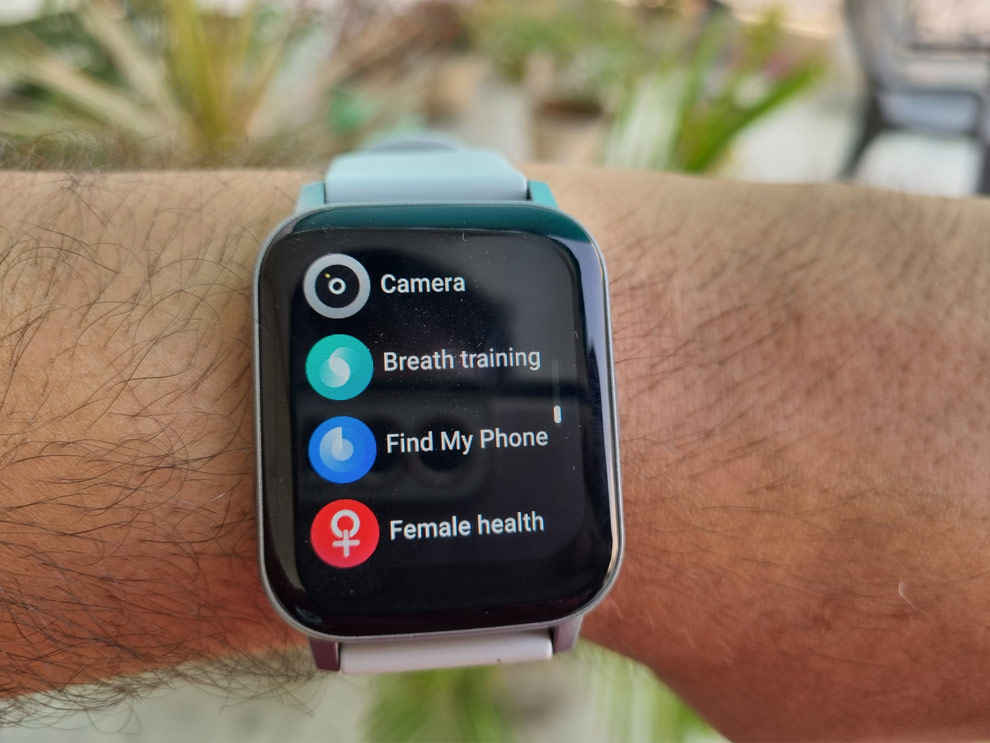 The outdoor walking and running modes that I use frequently are very well designed. You can also check details like fat burning time, heart rate range, pace and step frequency in the app. As a watch for beginners, it would be best if the user interface and the various measurements were explained. For example, I would like to know more about what is anaerobic endurance or Avg Stride Fre.
Dizo Watch 2 Sports: Performance, precision and autonomy
For starters, the Dizo Watch 2 Sports is pretty consistent with activity tracking. We mainly tested it with outdoor walking and outdoor running on a 500 meter track and every five km the Sport Watch 2 shifted 100 to 250 meters. That's pretty accurate for a basic laptop.
We tested heart rate measurements and SPO2 tracking against the Dr Morepen pulse oximeter and for both the Dizo Watch 2 Sports proved reliable.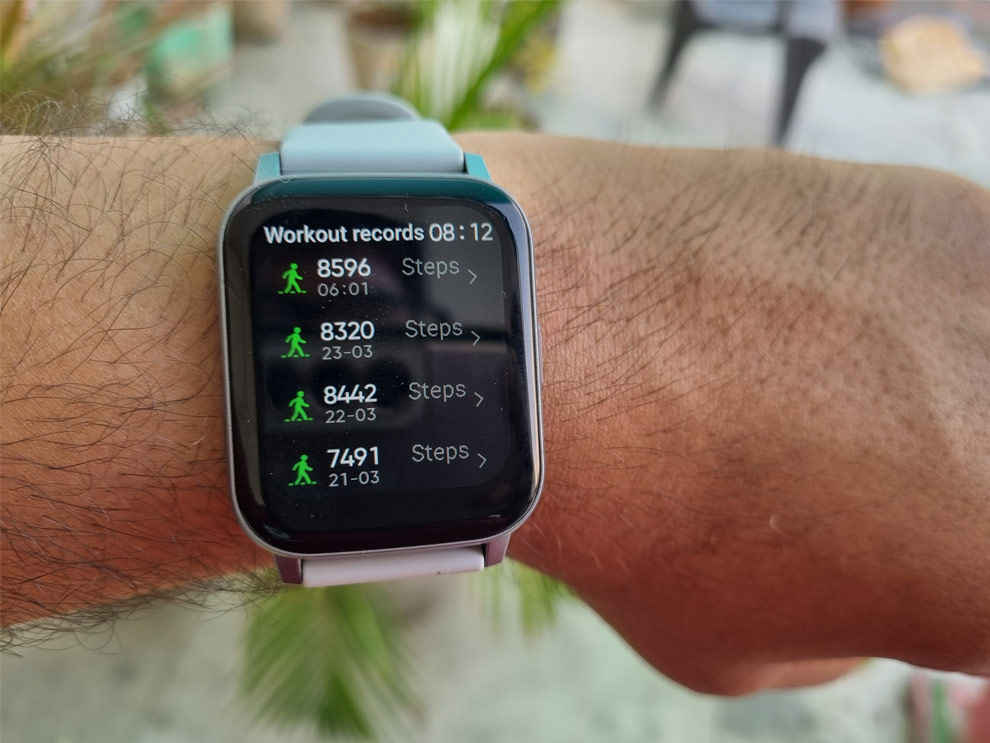 We didn't experience any connectivity issues on the Watch 2 Sports. Falls were quite rare. The advantage of the basic software is that the battery life of the Watch 2 Sports will not be an issue. Even with automatic heart rate and SPO2 tracking enabled and while recording over an hour of workout tracking, the battery dropped no more than 10% per day. You can further extend your mileage by reducing the number of app sync notifications. There are some basic garments out there that promise longer mileage, but the 10 mark is still pretty decent in my opinion.
Should I buy it?
That's not much you can expect from a wearable priced under INR 2500 (or less than $33), so the Dizo Watch 2 Sports definitely punches above its weight. It's a nice basic smartwatch that offers reliable activity tracking, decent battery mileage, and a bright display.
The watch's user interface, on the other hand, lacks customization options, and it's not always easy to find what you're looking for in the Dizo app. However, these are flaws that can easily be excused for the value for money. If you're on a budget and looking for a basic smartwatch, the Dizo Watch 2 Sports is worth considering.